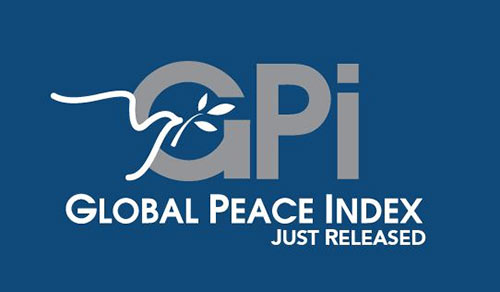 Sri Lanka has become more peaceful and ranked higher in this year's Global Peace Index as the country saw strong gains in both internal and external peace.
Sri Lanka was up by 18 places to rank 97th with a score of 2.133 in the 2016 Global Peace Index (GPI) which ranked 163 nations according to their "level of peacefulness".
The GPI, the world's leading measure of national peacefulness, ranked Sri Lanka 114th out of 162 countries in 2015.
Sri Lanka saw strong gains in both internal and external peace, enabling it to jump up 18 positions in the rankings, the second-largest rank improvement overall, the report that was released Wednesday said.
Improvements in political instability, likelihood of violent demonstrations and number and duration of internal conflicts all contributed to the enhancement in its domestic situation. Sri Lanka along with few other countries saw significant reductions in the number of deaths from internal conflict.
"Driving these trends was a strengthening of the country's democratic institutions during the administration of Maithripala Sirisena, who continues to make strides in combating corruption and reverse the authoritarianism of the previous administration. In addition, his government has continued to pursue a strategy of ethnic reconciliation following the end of the civil war in 2009," the GPI report highlighted.
Sri Lanka has improved its ties with India, which is reflected in an improvement in its score for relationships with neighbouring countries. Military expenditure has also been cut as threats to internal stability gradually dissipate, but the country's impact of terrorism score deteriorated slightly.
According to the 2016 report, the world however has become slightly less peaceful in 2016, with the average GPI country score deteriorating by 0.53. Rankings of 81 countries have improved but deterioration in another 79 outweighed these gains.
Iceland was once again named the world's most peaceful country, followed by Denmark, Austria, New Zealand and Portugal, the latter improving nine places. Syria was once again named the least peaceful country.
Within South Asia, Bhutan ranked the best at 13th, Nepal 78th, Bangladesh 83rd, India 141st, Pakistan 153rd and Afghanistan at the bottom at 160th.
The GPI is developed by Institute for Economics and Peace (IEP) under the guidance of an international panel of independent experts with data collated and calculated by the Economist Intelligence Unit (EIU).