Sri Lanka war general opposes deploying troops to tackle drugs
Posted by Editor on July 15, 2018 - 9:07 am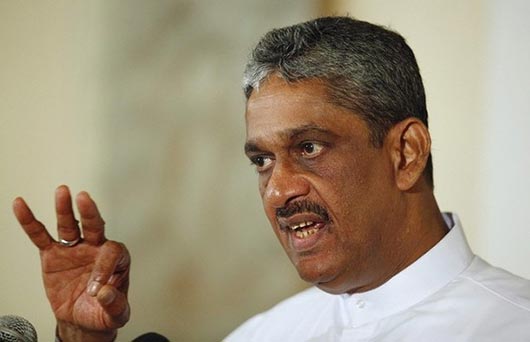 Field Marshal Sarath Fonseka Friday denounced President Maithripala Sirisena's plan to deploy security forces to deal with drug-related crime and said it was a job for the police and not the military.
Fonseka, the man who successfully prosecuted the war against Tamil Tigers, said the police should be dealing with the drug problem and not the tri-services.
However, he also noted that there were corrupt officers in the police as well as in the Special Task Force who were responsible for excesses. He denounced what he called staged killings of suspects by introducing grenades or pistols to make it look like they were going to attack the police.
"We know sometimes policemen have also been killed in encounters with drug dealers. Sometimes these officers may also be involved in drug dealing," Fonseka said. "Sometimes they arrest people and have them remanded to extort money from them."
He also criticised the police for arresting suspects and torturing them. "They throw chili powder on the face of suspects, cover their heads with plastic bags and assault them. This is unhuman. These are the tactics used by Gotabhaya Rajapaksa when he was in power.
"There is no place for such tactics under a 'Good governance' government," he told reporters in Colombo.
He also disagreed with Sirisena's plan to hang drug offenders who are still operating narcotics deals from behind bars.
"That is not the right thing to do. If you decide to execute drug offenders, then it has to be all , not just for a few operating deals from prison," Fonseka said adding that the president must have the courage of his convictions to see through his new policy.
(Source: ECONOMYNEXT)
Latest Headlines in Sri Lanka