Sri Lankan cabinet approves agreement with China on Hambantota Port
Posted by Editor on July 26, 2017 - 7:32 am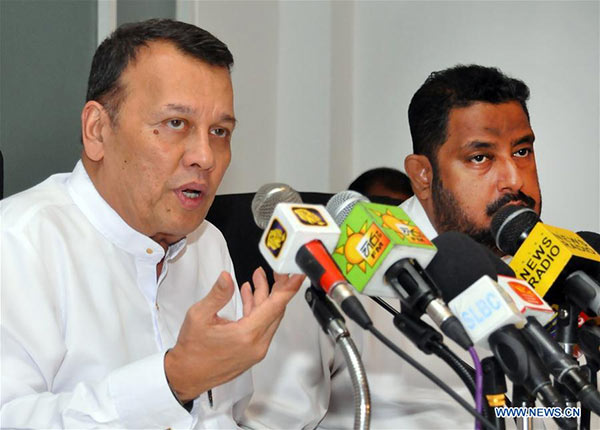 Sri Lankan cabinet has approved agreement with China on Hambantota Port, describing it as "a win-win situation for both countries."
Under the agreement, China Merchants Port Holdings will own 70 percent stake of the port while Sri Lanka Ports Authority will own 30 percent, Ports Minister Mahinda Samarasinghe said late Tuesday.
Speaking at a media briefing in Colombo, Samarasinghe said the matter will also be discussed in parliament on Friday and all legislators will be briefed about the agreement signed between the two countries.
"This agreement will be a win-win situation for both China and Sri Lanka. We hope to strengthen the operations of the Hambantota Port which will be beneficial for Sri Lanka," Samarasinghe said.
China Merchants Port Holdings will manage the operations of the port. Sri Lanka will manage the security of the port along with the navigation and approvals.
Samarasinghe added that although negotiations with China Merchants Port Holdings took a long time, all matters regarding the agreement had been thoroughly discussed for the benefit of both China and Sri Lanka.
He further explained that after 10 years, if Sri Lanka wished to purchase an additional 20 percent stake of the port, they could do so by purchasing it, resulting in China and Sri Lanka owning an equal share of 50 percent each.
(Xinhua)
Latest Headlines in Sri Lanka