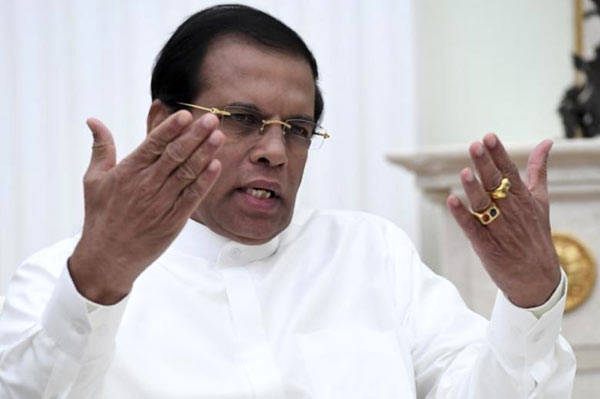 Sri Lankan President Maithripala Sirisena on Sunday instructed his police chief to ensure the security of all judges after a shooting incident on Saturday threatened the life of a high court judge in Jaffna, in northern Sri Lanka.
Sirisena strongly condemned Saturday evening's shooting incident which left one police officer dead. The president said the sacrifice of the country's brave police officers will never be forgotten.
An unidentified gunman opened fire at the vehicle of Jaffna High Court Judge M. Illanchelian in Nallur, Jaffna with a shoot-out erupting between the judge's security detail and the shooter.
The police said Justice Illanchelian was unharmed following the shooting. However one police sergeant of the security detail had succumbed to his injuries.
Two suspects have been arrested over the shooting. The reason for the shooting is still unknown but police said investigations were continuing.
(Xinhua)