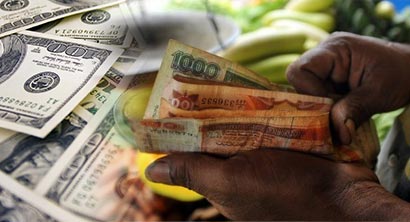 The Sri Lankan rupee fell on Friday as a state-run bank, through which the central bank usually directs the market, raised the currency's peg against the dollar by 15 cents, allowing the exchange rate to depreciate to 134.30.
The local currency ended 0.11 percent weaker at 134.30 per dollar compared with Thursday's close of 134.15.
The market had expected the central bank to allow the rupee to depreciate further, in line with other regional currencies that have declined against the dollar.
The state-run bank had reduced the currency's peg against the dollar by 10 cents on Wednesday, allowing the exchange rate to appreciate to 134.15 after allowing a 75 cent fall on six occasions from Aug. 5 through Tuesday.
"The import demand was there but we saw some inward remittance in the latter part of the day," said a currency dealer on condition of anonymity.
Currency dealers expect the central bank, which has so far this year directed the market through the state-run bank, to let the currency remain weaker after last week's parliament elections, due to importer dollar demand and the global trend of weakening currencies against the dollar.
They said defending the rupee could have a negative impact on the country's international trade due to an over-valued currency.
Analysts said the rupee may fall to 137 levels in the short term if the central bank allows it to depreciate, in line with the weakening seen in other global currencies.
Currency dealers said the rupee is under pressure to depreciate with heavy importer dollar demand and reluctant exporter greenback sales.
Central bank officials were not immediately available for comment.
(Reuters)