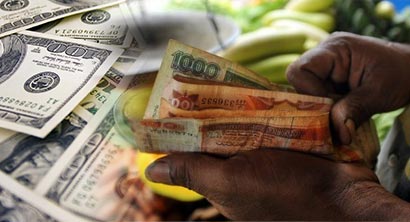 The Sri Lankan rupee edged down on Monday due to dollar demand from importers, while increased imports and foreign selling in rupee bonds weakened the outlook for the currency, dealers said.
Rupee forwards were active, with two-week forwards trading at 152.80/153.10 per dollar at 0510 GMT, compared with Friday's close of 152.60/80.
"We have seen lot of importers in the market and no substantial exporters," said a currency dealer, asking not to be named.
The spot currency was quoted at 151.25/75 per dollar, but was not traded.
Sri Lanka's central bank has been preventing spot rupee trades below 151.35 per dollar, dealers said. Central bank officials were not available for comment.
Foreign investors net sold government securities worth 1.41 billion Sri Lankan rupees ($9.32 million) in the week ended March 15, after two weeks of net inflows.
They have net sold 63.3 billion rupees of such instruments so far this year.
The rupee has fallen 1.1 percent so far this year, and dealers say they expect the currency to weaken 6-8 percent in 2017. It lost 3.9 percent against the dollar last year.
Sri Lankan shares were edged up to 6,055.59, as of 0517 GMT. Turnover stood at 86.2 million Sri Lankan rupees ($569,917.36).
(Reuters)