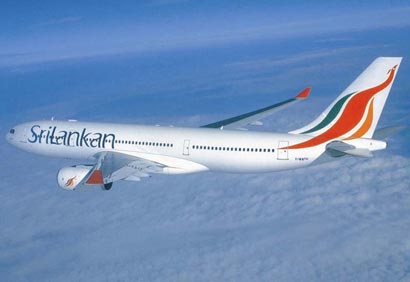 Sri Lanka's national airline on Saturday announced it will stop all flights to the country's second international airport built and named after Mahinda Rajapakse.
Sri Lankan Airlines said operating flights via the Rajapakse International airport in the former president's home constituency of Hambantota was a huge drain on the already heavily debt-laden carrier.
SriLankan- the state-owned airline, under the new management after new President Maithripala Sirisena assumed office last week has decided to cut back uneconomical flights, including operations via Rajapakse International.
"This translates to an annual bottom line improvement of approximately $18 million," the airline said in a statement.
Mr Rajapakse opened his pet-project airport in March 2013, hoping it would become a new economic hub and act as a gateway to the island's southeast.
The only foreign airlines which operated services through the airport are UAE-based Fly Dubai and Rotana Jet Aviation.Two budget carriers pulled out of the airport last year saying it was uneconomical due to insufficient traffic, but Sri Lankan Airlines maintained flights for political reasons, according to official sources.
(Government News Portal)