Sri Lankan Tamil party to work with government
Posted by Editor on September 23, 2013 - 10:38 am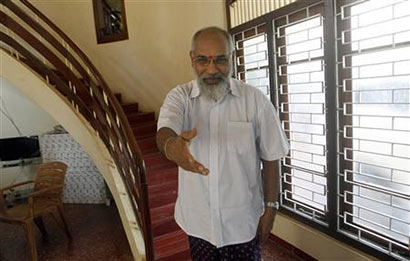 Sri Lanka's main minority Tamil party that recorded a landslide victory in polls held in the country's northern part in over 25 years said it was ready to work with the government but would not join it.
"We are ready to work with the government. (But) That does not mean we are going to join the government," Northern Provincial Council (NPC) chief minister-elect C.V. Wigneswaran told reporters, Xinhua reported.
He added that the Tamil National Alliance (TNA) would need to work with the government to address certain issues in the Tamil-dominated north.
Wigneswaran also said that once the new council takes oaths, they would discuss issues that need to be addressed, including the issue of land and police powers for the provinces.
Tamils in Sri Lanka's north backed the TNA at the polls with Wigneswaran receiving 132,255 votes in Jaffna.
"The people have spoken…This vote is a testimony to the resilience of the Tamil people, " said TNA legislator M.A. Sumanthiran, adding that this vote was an overwhelming affirmation of the mandate given by the Tamil people to the TNA to continue their struggle for equal rights.
The party secured 30 out of the 38 seats in the northern provincial council election. The ruling United People's Freedom Alliance (UPFA) led by President Mahinda Rajapaksa secured only seven seats while the Sri Lanka Muslim Congress managed to get one.
However, in the other two provincial council elections, namely in the north-western and central provinces, Rajapaksa's party has managed to record significant wins.
In the Central province, UPFA polled the highest amount of votes at 60.16 percent, well ahead of the main opposition United National Party (UNP) which managed to only 27.79 percent of the votes.
In the North Western Province UPFA managed even better securing 66.43 percent of the votes against the UNP's 24.21 percent.
High voter turnout of 75 percent was reported in the north despite reports of 26 election violations on the day of voting, including two shooting incidents. No deaths were reported.
However, the government has accused the TNA of boycotting the parliament process.
The US embassy in Colombo called for a transparent and independent investigation into the attacks during the polls. (IANS / Pix by Reuters)
Latest Headlines in Sri Lanka