Sri Lankans will continue to train in India, says Centre
Posted by Editor on August 28, 2012 - 10:50 am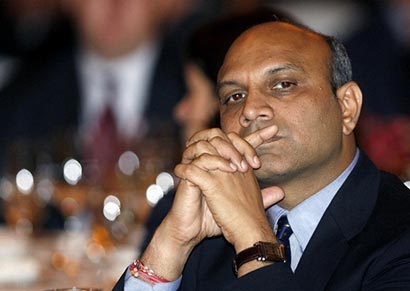 Notwithstanding the demands of Chief Minister Jayalalithaa, DMK president M. Karunanidhi and other Tamil Nadu political leaders, the Centre on Monday reiterated that it would continue to train defence personnel from Sri Lanka in Indian military establishments as it was a friendly nation.
This was stated by Minister of State for Defence M.M. Pallam Raju at a press conference here.
Already protests have been staged in the State against providing training to Sri Lankan defence personnel who, political parties in Tamil Nadu contend, are involved in attacks on Indian fishermen on the high seas and were responsible for the killing of Tamils during Colombo's war against the Liberation Tigers of Tamil Eelam in 2009.
Asked about the opposition in Tamil Nadu, Mr. Raju said: "Sri Lanka is a friendly country and the training will go on. Sometimes objections are raised by local governments which we have to take into consideration."
Ms. Jayalalithaa, in a recent letter to Prime Minister Manmohan Singh, referred to the training of Major Dissanayaka Mohottalalage Vengra and Captain Hewawasam Kadaudage at the Defence Services Staff College, Wellington (near Udhagamandalam in Tamil Nadu) since May 19 this year, and wanted him to instruct the Defence Ministry to stop it.
Earlier in July, nine personnel, who came for training at the Indian Air Force Station at Tambaram (a suburb of Chennai) were relocated to Bangalore, following protests from Tamil Nadu politicians.
CPI national secretary and Rajya Sabha member from Tamil Nadu D. Raja criticised Mr. Raju's stand as "deplorable." The Centre should stop being "insensitive" to the demands and sentiments of the Tamil Nadu people and send back all the Sri Lankan defence personnel from India.
Courtesy: The Hindu
Latest Headlines in Sri Lanka