Japan ready to assist Sri Lanka improve damaged relations with West
Posted by Editor on August 28, 2012 - 8:41 am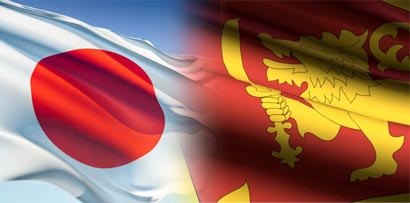 Japan's envoy Yasushi Akashi has told Sri Lankan President Mahinda Rajapaksa that Japan is willing to help his country improve relations with the West, which have been strained over human rights and war crimes accountability issues.In a news briefing, Akashi said he told Rajapaksa that Japan is 'willing to assist in the efforts to develop the relationship between Sri Lanka and the international community'.
According to the Japan Times, Western countries are concerned about human rights abuses committed by Sri Lankan Government forces during the final stages of its war against ethnic minority Tamil separatist rebels.
Sri Lanka has recently softened its stance on these matters, with Rajapaksa publishing an action plan for national reconciliation, which has incorporated the recommendations of the Lessons Learned and Reconciliation Commission, the report said.
Akashi said that Rajapaksa claimed that the action plans will be implemented in the country, and also expressed the need for national reconciliation and economic development in Sri Lanka.
"I reiterated the importance to take effective measures for the action plan and demonstrate visible outcomes to the international community as scheduled," Akashi said.
Akashi will visit New Delhi on his way back to Japan and will brief the Indian Government on his Sri Lanka visit and also participate in an event commemorating 60 years of diplomatic relations between Japan and India, the report added. (ANI)
Source: Japan Herald
Latest Headlines in Sri Lanka