Sri Lanka's Human Rights Commission files contempt case against CEB, Energy Secretary, CPC
Posted by Editor on January 30, 2023 - 5:30 pm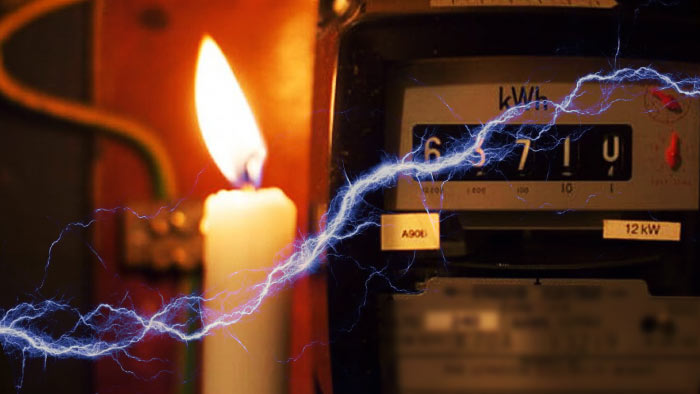 The Human Rights Commission of Sri Lanka (HRCSL) has filed a Contempt of Court case with the Supreme Court against the Secretary to the Ministry of Power and Energy, Chairman of the Ceylon Electricity Board (CEB), and the Chairman of the Ceylon Petroleum Corporation.
The HRCSL said it has determined that the aforementioned parties have failed to abide by the settlement arrived at before the commission with regard to the continuous supply of power during the period pertaining to the Advanced Level Examination commencing from 23rd January to 17th February 2023.
The HRCSL notes that the Chairman of the CEB is guilty of the offence of contempt under the provisions of the Human Rights Commission of Sri Lanka Act No. 21 of 1996.
The Commission alleges that notwithstanding the settlement arrived by the above parties to provide uninterrupted electricity for the A/L students during the period of the examination, the CEB wilfully and maliciously disregarded the settlement and continued with the power cuts.
The Commission treats the said blatant disregard of the CEB to provide an uninterrupted electricity supply during the examination period as a gross violation of a child's right to education.
The HRCSL alleges that the CEB disregarded the assurance and proceeded with the power cuts despite having admitted before the Commission that there are meaningful ways to provide electricity, and settling on that basis.
"The Commission found the unbecoming and outrageous behaviour of the State Officials of the CEB as an intentional affront to justice and contempt of the Human Rights Commission of Sri Lanka."
"In this backdrop, the certificate of contempt has been duly signed by the Commission and forwarded to the Supreme Court and a case of Contempt of Court has been filed before the Supreme Court in this regard which will be taken up in the due course and relevant parties will be heard with the main view of providing a relief to the A/L candidates."
The Commission said it will closely observe the developments in this regard.
The Commission reiterates the position that the sole purpose of this intervention is only to ensure the rights of Citizens and in particular that of the A/L Candidates are duly honoured, and the Commission assures its continuous efforts in upholding the rule of law of the country and Fundamental Rights of its citizens.
Latest Headlines in Sri Lanka