Students involved in Sab. Uni. clash will be suspended – SB
Posted by Editor on June 3, 2013 - 8:17 am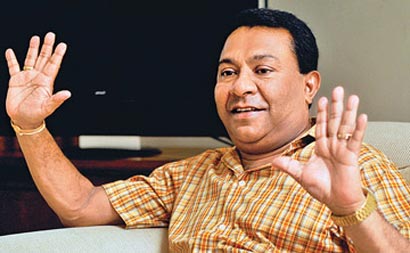 Higher Education Minister S. B. Dissanayake yesterday said that he would suspend the students who were responsible for the recent clashes at the Sabaragamuwa University.
The clashes followed the suspension of four students, who were members of the JVP-backed students' union. They had been found guilty of visiting houses, where other students were boarded, at night and incident them to violence through indoctrination.
The Minister said that several students had held a protest blocking the highway and demanding that the suspensions of those four students be lifted.
In one instance they had obstructed the movement of three ambulances forcing the police to fire tear gas and subsequent to this the protesters had attacked the police with stones and other objects which resulted in the police baton charging them, Minister Dissanayake said.
Twelve policemen and 12 students were injured in the clashes while nine students were arrested and produced before Ratnapura Magistrate. They were released on bail , SSP Ratnapura Prishantha Jayakody said.
" A university driver, who was also responsible for the attack on the police, had not been granted bail." Jayakody.
Vice Chancellor Ven. Kamburugamuwe Vajira Thera said that the violence had been instigated by some elements against the government who wanted to disrupt the work in the university for political gain.
The police said that video footage on the protest was available with them and it would assist them in investigations.
(Courtesy: The Island)
Latest Headlines in Sri Lanka