Tamil group suing U. K.Government
Posted by Editor on April 1, 2012 - 8:43 am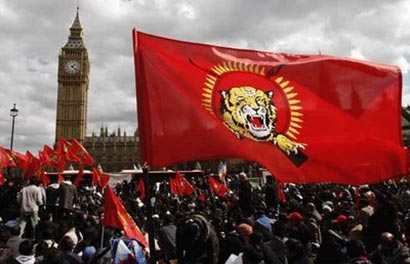 The Global Tamil Forum representing Sri Lankan Tamils abroad on Saturday said that it had launched legal proceedings to press the British Government to declare a senior Sri Lankan diplomat in London persona non grata for his alleged complicity in "crimes against humanity" during the final stages of Sri Lanka's military operation against the LTTE in 2009.
The Forum said that it had instructed its solicitors to bring a "judicial review" proceedings in the High Court against British Foreign Secretary William Hague for "failing" to declare Major General Prasanna Silva, currently the military attache at the Sri Lankan High Commission in London , persona non grata.
It accused Major General Silva of being involved in "systematic attacks" on Tamil civilians between January and May 2009.
The Sri Lankan High Commission dismissed the allegations as "highly spurious and uncorroborated".
Source: The Hindu
Latest Headlines in Sri Lanka