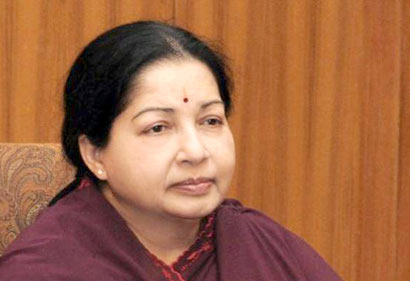 Submitted by Walter Jayawardhana
Amid protests over the alleged brutal killing of slain LTTE chief V. Prabhakaran's son, Tamil Nadu Chief Minister J. Jayalalithaa on Thursday called off the 20th Asian Athletics Championships scheduled to be held here in July, saying Sri Lankan players have no place in the State.
Ms. Jayalalithaa said her government had written to the Asian Athletics Association in Singapore seeking that Sri Lankan team be desisted from participation considering the "sentiments" of the people in Tamil Nadu, as the Sri Lankan government was "repeatedly acting against the ethnic minorities".
The decision comes a day after Ms. Jayalalithaa slammed the Sri Lankan government over the "inhuman act" of alleged cold blooded killing of 12-year-old Balachandran by the Sri Lankan Army, which has also evoked a strong condemnation from various political parties in Tamil Nadu including DMK.
The sporting body had been requested to intimate to the Sri Lankan government in the appropriate way the State government decision, Ms. Jayalalithaa said.
"It had been requested that they update us on the follow-up action with copies of the letter sent to Secretaries of Union External Affairs and Sports Ministries. But there has been no information from the Association so far."
"Since there has been no favourable response from the Asian Athletics Association, my government will at no cost accept holding the event, in which Sri Lanka is also participating, in Tamil Nadu. Tamils also will never accept it," she said in a statement.
The upcoming sporting event will not be conducted by Tamil Nadu government in any part of the State and the Association will be asked to hold it elsewhere, she said.
She reiterated her charge that the killing of Balachandran was "a grave war-crime which cannot be forgiven". (Courtesy the Hindu)