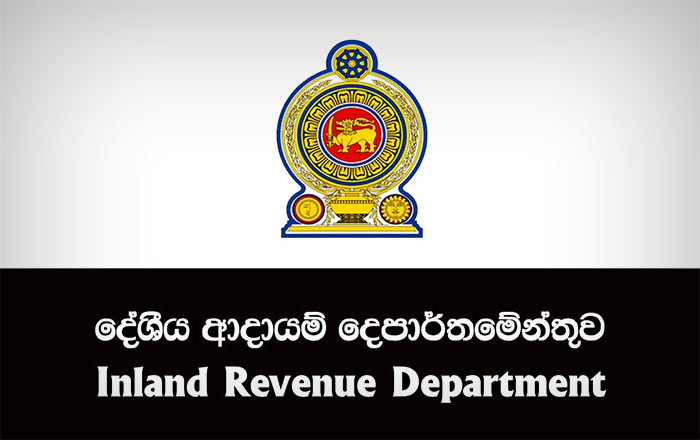 The Government had been deprived an income amounting to approximately Rs.197 billion due to taxes in default as at the end of last year, the Inland Revenue Department (IRD) performance report for the year 2017 indicated.
Tax evasion remains one of the main reasons for the default of taxes. The report was tabled in Parliament last week.
The Gross Income Tax in default stood at Rs.117.6 billion as at December 31, 2017 as per the report.
However, out of the total sum of taxes in default, Rs.177 billion has been categorised as "disputed taxes" meaning that the tax payers have lodged appeals invoking their rights against assessments. Similarly, out of the total of default income tax, Rs.112 billion came under the category of disputed taxes. The total collectible tax (excluding disputed taxes and penalties) as at the end of last year stood at Rs.19.3 billion.
The total collectible penalty (for not paying taxes) stood at Rs.12.7 billion.
According to the report, a total of Rs.258 million due as "surcharge on income tax" had been defaulted. The defaulted amount of Value Added Tax (VAT) stood at Rs 50 billion.
The report however pointed out that the Government had collected Rs 229.841 billion from income tax last year. The total income tax payers as at the end of 2017 stood at 1,247,946 and out of them 49,000 were companies. Employees paying income tax under Pay-As-You-Earn (PAYE) scheme stood at 1,051,364 and the Government collected Rs. 32,920million from PAYE. However compared to 2016, revenue from income tax had dropped by 3.59 percent. The Government had also collected Rs.443.739 billion as Value Added Tax (VAT) and Rs.101.824 billion as Nation Building Tax (NBT).
The total revenue collected by the IRD last year was Rs.836.518 billion recording an increase of Rs.194.971 billion over that of the previous year. It was a 45.67 percent contribution to the total Government revenue of the year.
(Source: Daily News – By Disna Mudalige)