Transfer of Seven Senior DIGs: Ajith Rohana alleges Minister Tiran Alles protecting one Senior DIG
Posted by Editor on April 26, 2023 - 8:00 am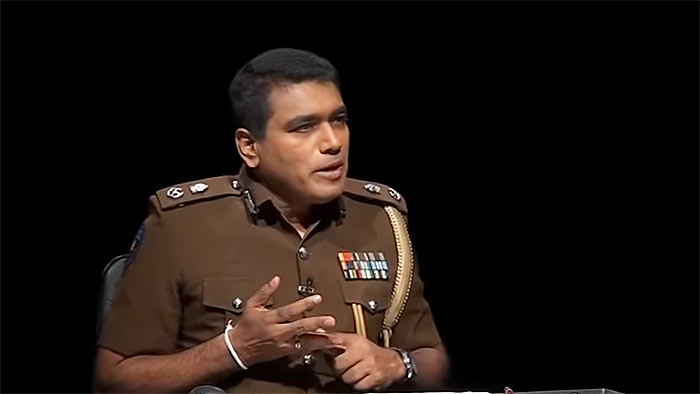 Seven Senior Deputy Inspector Generals of Police (SDIGs) including Lalith Pathinayake and Ajith Rohana who are competing for the post of Inspector General of Police (IGP) have been transferred with immediate effect due to service requirements, Sri Lanka Police announced yesterday (April 25).
These transfers were made by the Secretary to the Ministry of Public Security under the covering approval of the National Police Commission.
Accordingly, Lalith Pathinayake was transferred as Senior DIG in charge of Central from Police Field Force Headquarters while Ajith Rohana was transferred as SDIG Eastern Province from SDIG in charge of Southern Province.
Crimes and Traffic Division Senior DIG L.K.W.K. Silva has been transferred to the Police Field Force Headquarters.
Also, Senior DIG in charge of Central Province, Priyantha Weerasuriya has been appointed as SDIG Crimes and Traffic from the Central Province while Sajeewa Medawata was transferred as SDIG Southern Province from the Sabaragamuwa Province.
Senior DIG in charge of the Eastern Province Kithsiri Jayalath and Senior DIG Ranmal Kodithuwakku were also among the transferred senior officers.
Meanwhile, Senior DIG Ajith Rohana who is among the seven SDIGs who were transferred, writes to National Police Commission Chairman Chandra Fernando requesting not to approve the malicious, unreasonable and unjustifiable transfers by Public Security Minister Tiran Alles.
He alleged that the minister does all these malicious acts to harass them and to protect a particular SDIG.
In his letter, SDIG Rohana said that Minister Tiran Alles held a conference on April 18, 2023 for all Senior Deputy Inspectors General of Police, and he reprimanded them on a letter prepared by him on the instructions of the IGP.
"Further, he impliedly accused me of social media reports related to the IGP's post which were being circulated in cyber space and an indication was given that I would be transferred," he informed the NPC Chairman.
The Senior DIG further said that after the conference, he was summoned by the minister to his office and informed that the South was not under control.
"If the minister is correct, I invite the members of NPC to scrutinize and compare crime statistics, shooting incidents and other activities related to the police that happened in the Southern and Western Provinces. The minister does all these malicious acts to harass us and to protect one particular SDIG," he said.
He urged the commission not to approve malicious recommendations in respect of his transfer.
(With inputs from Daily Mirror)
Latest Headlines in Sri Lanka