Former President Maithripala says "Cardinal wants me hanged over Easter Sunday attacks"
Posted by Editor on April 26, 2023 - 10:38 am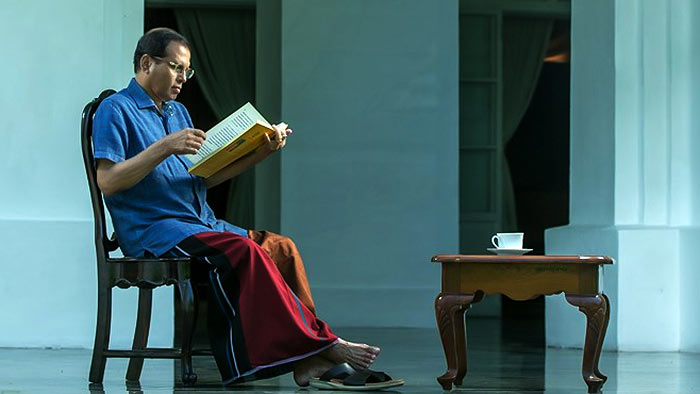 Former Sri Lanka President Maithripala Sirisena has claimed that he is being targeted as a perpetrator of the 2019 Easter Sunday bomb attacks, despite several arrests already made in this regard.
Maithripala Sirisena was the President of Sri Lanka at the time of Easter Sunday bomb attacks which took place on April 21, 2019.
Speaking at a news conference in Colombo yesterday (April 25) Maithripala Sirisena blamed Cardinal Malcolm Ranjith of being impatient with the investigations into the Easter Sunday terror attacks and said that the head of the Catholic Church wants to send him to the gallows despite the fact that investigations into the series of bomb attacks that took place on April 21, 2019 are still underway.
"There has been no conclusion to any of the ongoing Easter Sunday attack investigations," the former President said, adding that other countries have taken ten to fifteen years to conclude similar terrorist attack investigations.
"The Cardinal is keen to conclude the investigations in a hurry and send me to prison or have me hanged. He is willing to commit this sin without waiting for the probe to end," Sirisena charged.
The former President said that a number of unanswered questions remain in several key areas of the investigation.
Reports of several global intelligence agencies, who assisted Sri Lanka in the investigations, should also be considered, Sirisena said.
Sirisena was critical of how the investigations have been handled since 2019, stating that some suspects were released by former President Gotabaya Rajapaksa.
"Who allowed the data of the attacker's mobile phone to be taken to the intelligence services of another country? It is only me that they're eager to attack, while the attackers have gone free. I caught some 160 suspects, while Mr. Gotabaya released two of them," Sirisena said.
He added that there is serious doubt concerning the wife of the mastermind, whose identity remains a question."I destroyed Zahran's entire terrorist organization within three weeks. That is why I say, I'm suffering for something I did in a past life. Why not file cases against the bombers? Why not stage protests against them?" he questioned.
Latest Headlines in Sri Lanka