Trial of Sri Lanka's ex-army chief adjourned
Posted by Editor on March 18, 2010 - 2:31 am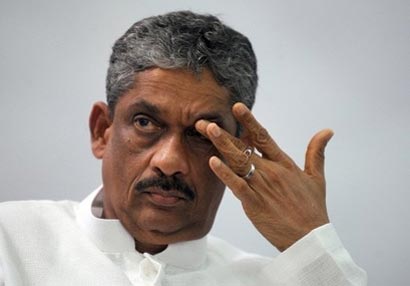 COLOMBO (AFP) – The court martial of Sri Lanka's former army chief was adjourned on Wednesday after judges said they could not hear both of the separate sets of charges against him, officials said. Sarath Fonseka, who led the military to victory over the Tamil Tiger rebels last year, fell out with President Mahinda Rajapakse and unsuccessfully tried to unseat him in elections in January.
He faces one set of charges that he interfered in politics before he retired from the army, and another set alleging he was involved in corrupt arms deals.
On Wednesday, a statement from the army said the judges had decided they could only hear the political interference case, which will start on April 6.
The trial on defence procurement irregularities was adjourned indefinitely.
Fonseka's spokesman, Anura Kumara Dissanayake, said the decision was a tactic to prolong Fonseka's detention and prevent him from campaigning in parliamentary elections on April 8.
"The army judges did not wake up this morning and discover that they have been appointed to both courts," Dissanayake said. "They knew it from the day they were appointed."
Fonseka denies all the charges and says they are part of a vendetta against him.
Rajapakse has been accused by political opponents and international human rights groups of suppressing dissent since his resounding re-election.
Fonseka entered politics after quitting the military in November, six months after the separatist Tamil rebels were finally crushed.
When he resigned from the military, Fonseka said that Rajapakse suspected him of planning a coup.
Fonseka was arrested 12 days after he lost the presidential election to Rajapakse.
Latest Headlines in Sri Lanka