UNP threatens to take legal action
Posted by Editor on July 17, 2012 - 2:06 pm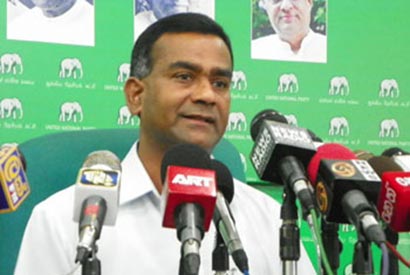 The main opposition UNP charged today it would take legal action against the Government if it used and abused state property for election campaigning.
UNP General Secretary Tissa Attanayaka told a news conference today said the government was using state property for campaigning and would go to courts if the government continued to do so.
"The government is blatantly using state property. The use of state vehicles in the North Central, Sabaragamuwa and Eastern Provinces was reported to be high. We hope that ElectionsChief will take a stance on this matter. Based on information we will take legal action,"he said.
Mr. Attanayaka said the Provincial Councils were corrupt with no transparency in expenditure. He said people and some government officials have realised the sad state the PCs are in.
Courtesy: DM Online
Latest Headlines in Sri Lanka