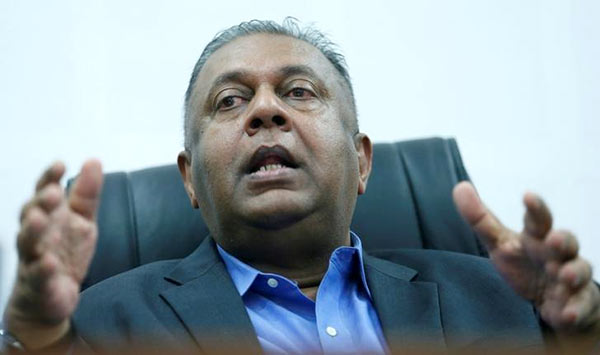 Sri Lanka's largest single party Saturday said it will mount a legal challenge against "tyrant" President Maithripala Sirisena's shock sacking of the legislature.
"We will go to the courts," Mangala Samaraweera from the United National Party (UNP) told reporters in Colombo. "We will fight in the courts, we will fight in parliament and we will fight at the polls."
Samaraweera said his party had supported Sirisena to come to power in January 2015, hoping he would be a benevolent leader like Nelson Mandela of South Africa, but that he had shown himself to be a "tyrant."
"He (Sirisena) came to power promising to be a Mandela, but we ended up getting a Mugabe, a mad man," Samaraweera said, referring to Zimbabwe's strongman former president Robert Mugabe.
He said the UNP along with its allies had an absolute majority in the 225-member assembly and despite the sacking of the assembly, the party would publicly demonstrate its majority to the people.
"We will demonstrate to the public of Sri Lanka our majority. Maithripala Sirisena dissolved a parliament where we enjoyed a majority," he said.
"We will fight the emerging tyranny of Sirisena. We will fight it in the courts, fight it in parliament and we are also ready to fight against this tyranny at the polls.
"We are on the right side of democracy, we are sure we can win this battle," he added.
He said Sirisena had "kicked the constitution in the teeth" when he dismissed the assembly after failing to muster a majority to legitimise his replacement prime minister Mahinda Rajapakse after a two-week stand off.
(AFP)