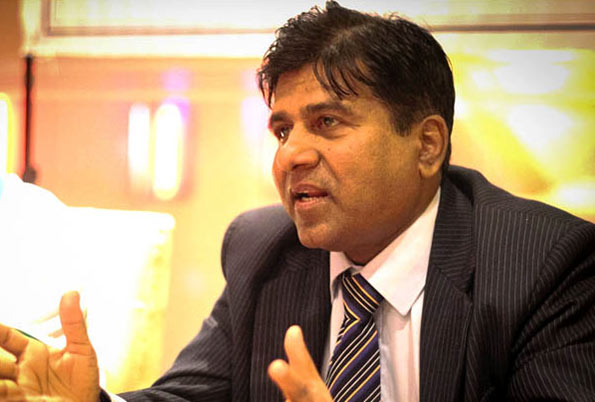 The Working Committee of the United National Party will meet this morning at Sirikotha and one of the items up for discussion is a Motion of No-Confidence against one of the party's Cabinet Ministers, Justice Minister Wijeyadasa Rajapakshe.
The motion is being sponsored by a group of UNP back-benchers who say Rajapakshe as Justice Minister is delaying the prosecution of members of the previous regime who are accused of wrong-doing, Deputy Minister for Power and Energy, Ajith P. Perera told Ceylon Today.
According to some sources nearly 70 UNP parliamentarians are supportive of the motion.
However, Deputy Minister Perera neither denied nor confirmed the number.
"I didn't sign the No-Confidence Motion as a matter of policy and I don't believe in No-Confidence Motions against our own minister," he said.
An informal meeting took place last evening (16) at Minister of Telecommunications and Digital Infrastructure Harin Fernando's residence that was attended by some UNP Ministers and several backbenchers. Perera added that the future of the party was discussed at the meeting yesterday.
He added that a decision pertaining to the No-Confidence Motion will be reached following the meeting at Sirikotha today.
A Motion of No-Confidence against a Minister in its own party is unprecedented in Sri Lankan parliamentary history.
In the late 1980s some senior members of the UNP tried to bring forward an Impeachment Motion against President Ranasinghe Premadasa in Parliament but the Bill was never voted on.
The campaign to bring forward a Motion of No-Confidence against the Justice Minister gathered momentum shortly after the resignation of Foreign Minister Ravi Karunanayake on 9 August.
Karunanayake resigned in the face of a No-Faith Motion against him brought by the Joint Opposition after it was revealed that he had lived in a luxury apartment paid for by controversial businessman Arjun Aloysius.
(Source: Ceylon Today – By Shaahidah Riza)