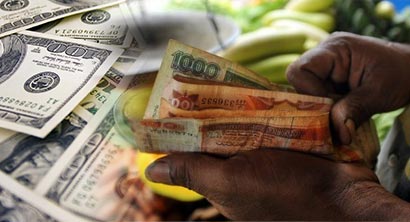 The Sri Lankan rupee ended steady on Wednesday as dollar selling by banks in the latter part of the session offset the importer dollar demand, dealers said.
The spot rupee closed at 153.15/20 per dollar, little changed from Tuesday's close of 153.15/25.
"Exporters are not willing to sell (dollars) at this level. Today there was some importer demand and the rupee traded at 153.25. But there was some dollar selling, maybe to buy bonds," a currency dealer said, requesting anonymity.
Dealers said there was no intervention from the central bank.
Sri Lanka's central bank is targeting a more flexible exchange rate regime, the government said last week in a document outlining its policies to the International Monetary Fund.
The central bank has intervened in the foreign exchange market since late February only to build up reserves or to stem excessive movements in the exchange rate, and will continue to do in the future as well, the document released by the IMF showed.
The banking regulator held its policy rates steady earlier in the month and said tightening measures are helping cool inflation and credit growth, signalling receding concerns about price pressure as it focuses on supporting an economy hit by extreme weather. ($1 = 153.1500 Sri Lankan rupees)
(Reuters)