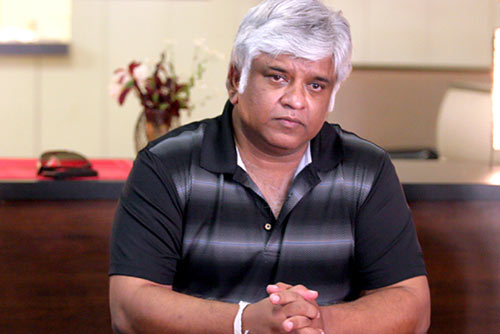 Minister Arjuna Ranatunga blamed Sri Lanka's cricket board Tuesday for the squad's crushing three-Test series whitewash on home soil against India.
Ranatunga said Sri Lanka's XI could not be faulted for the humiliating 3-0 drubbing described by skipper Dinesh Chandimal as the worst series of his career, but squared the blame entirely with management.
"Sri Lanka cricket is going through the worst period," the former Lankan skipper told reporters in Colombo.
"You can't blame only the players, they are demoralised. It is the fault of the management."
The comprehensive series defeat compounded woes for a side beset by injury woes and leadership changes.
Ranatunga renewed calls for Sri Lanka Cricket chief Thilanga Sumathipala to be sacked, and urged the International Cricket Council to investigate management at the board.
Last week, Ranatunga, 53, told AFP there was no "proper discipline" in the national side, which has suffered a string of humiliating home defeats in recent months.
"We don't have selectors with a backbone," Ranatunga said, referring to the panel headed by Sanath Jayasuriya, a former teammate of Ranatunga's 1996 World Cup-winning side.
Ranatunga has accused Sumathipala of involvement in gambling — a charge which would preclude him from a board position at Sri Lanka Cricket — and urged the ICC to investigate. Sumathipala has vehemently denied the allegations.
Sumathipala told AFP last week that Ranatunga was leading a smear campaign against him in a bid to wrest leadership of the board for himself.
"Every time the game is affected at the middle, Sri Lanka cricketers are not performing to the expectation, we hear this kind of noise coming from the same quarter," Sumathipala said.
(Source: AFP)