US has proposed conditions that harm Sri Lanka's sovereignty – Hadunnetti
Posted by Editor on April 19, 2018 - 2:13 pm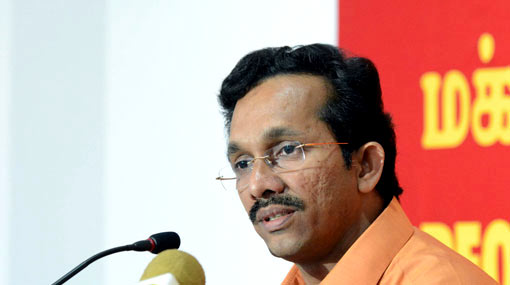 Sri Lanka should not obtain GSP concessions at the cost of having to surrender to the conditions put forward by the United States, says Janatha Vimukthi Peramuna (JVP) MP Sunil Handunnetti.
The US generalized scheme of preferences (GSP) is expected to be reactivated for Sri Lanka with effect from 22nd April.
While he admits that the GSP scheme would be beneficial for the country's economy, the MP claims that the conditions that were laid down by the US are harmful to Sri Lanka's sovereignty.
Through the GSP scheme, the US has proposed conditions that would harm the sovereignty of Sri Lanka, said the MP expressing his views on the matter to media at JVP Headquarters.
He alleged that on previous occasions the conditions weren't as serious as this time. According to him the current terms include political and military conditions such as the establishing war crime courts. He says that this would critically affect Sri Lanka and its sovereignty.
He questioned the relevancy of military and political conditions to grant economic aid, suggesting that they should be rejected immediately. Those political conditions will not do any good for Sri Lanka's politics, economy or the people, says the MP.
MP Hadunnetti further states that no country that had surrendered to conditions of imperialist countries, have prospered.
(Source: Ada Derana)
Latest Headlines in Sri Lanka