US President, world leaders commend Lanka's commitment
Posted by Editor on September 30, 2015 - 9:37 am
US President Barack Obama commended the commitment and efforts taken by President Maithripala Sirisena to strengthen good governance and democracy in Sri Lanka.
The US President met his Sri Lankan counterpart on the sidelines of 70th United Nations General Assembly (UNGA) sessions in New York yesterday.
The US President expressed his happiness over the changes that took place in Sri Lanka.
President Maithripala Sirisena in turn said that his expectations were to build reconciliation in the country in the future.
The President said that he firmly believed that reconciliation should take place in the country in the aftermath of a protracted war.
President Sirisena sought US assistance in alleviating poverty in Sri Lanka. US President Barack Obama promised his country's fullest support to President Sirisena's request.
President Maithripala Sirisena added that the 19th Amendment to the Constitution and establishment of Independent Commissions will help strengthen good governance in Sri Lanka.
He added that he will put Sri Lanka on the path of development.
Meanwhile, United Nations Secretary General Ban Ki-moon said that Sri Lankan President Maithripala Sirisena has earned commendations from world leaders as the country is heading in the right direction under his able leadership.
The UN Secretary General told President Sirisena that he will extend his fullest support to his future efforts.
A meeting between President Sirsena and South Korean President Park Geun hye also took place in New York on the sidelines of 70th UNGA sessions. The two leaders also expressed views about the safety of Sri lankan workers in South Korea
President Maithripala Sirisena made a request from his south Korean counterpart to increase the employment quota allocated to Sri Lanka. The South Korean President responded to his request positively.
The President also sought South Korean assistance for solid waste management issues The South Korean President said that her country will assist Sri Lanka solve issues with regard to solid waste management.
President Sirisena also met New Zealand Prime Minister John Key in New York yesterday. Prime Minister Key said that more investors are showing a keen interest in investing in Sri Lanka.
The discussion also focused on strengthening bilateral relations.
(Daily News)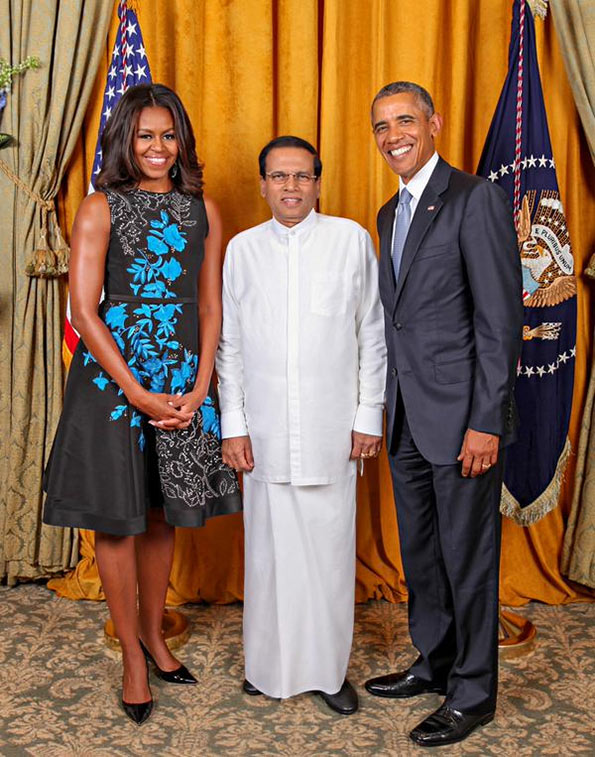 Latest Headlines in Sri Lanka