Vijayakala gets her wish – Rohitha
Posted by Editor on December 4, 2018 - 8:58 am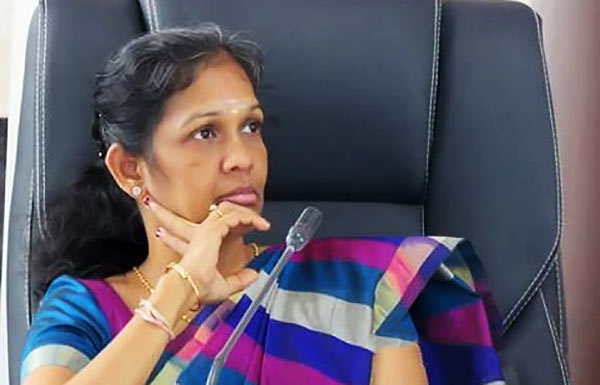 Some time ago the TNA MP Vijayakala Maheswaran said that the LTTE should re-emerge and now the violence has returned as she wished.
The best example is the murders of the two police officers at Vavunathivu, MP Rohitha Abeygunawardana said.
Addressing a press conference at the Sri Lanka Podujana Peramuna (SLPP) Head Quarters in Battaramulla yesterday he said that until January 9, 2015, even a firecracker did not go off in the North and the East because there was law and order and the people did not like to hear the sound.
But, after January 9, 2015 many armed groups such as Aava, Danurok etc became active. They killed people, destroyed properties and promoted violence. Some Tamil politicians openly said they will not hoist the National Flag. According to MP Abeygunawardana, in the past, the UNP Government set fire to Asia's best library in Jaffna and sent the police on a three day vacation during black July in 1983 enabling mobs to kill people and destroy properties.
Late President Ranasinghe Premadasa gave money, cement etc. to the LTTE which they used later to kill the members of Sri Lankan armed forces and thousands of innocent civilians. Now the UNP leader has agreed to give them Tamil Eelam indirectly for the support to be given by the TNA to him. The people of Sri Lanka demand a General Election. We tell the UNP, JVP and the TNA not to snatch the universal franchise of the Sri Lankan people.
(Source: Daily News – By Nadira Gunatilleke)
Latest Headlines in Sri Lanka