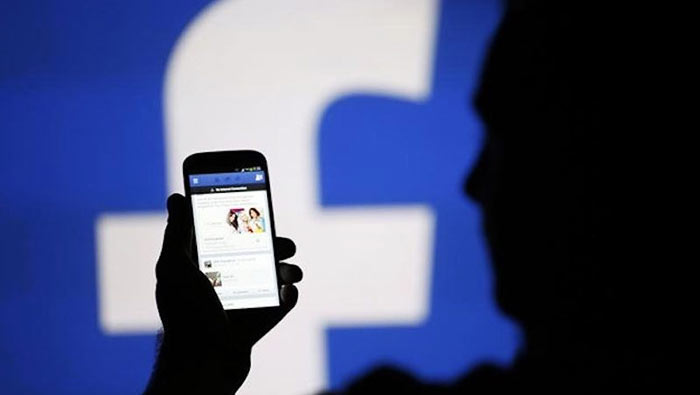 The State-imposed thorny ban on social media looks set to drag on till at least Thursday (15 March), after a high-level meeting yesterday failed to agree on a timeline for restrictions, despite numerous pleas from the private sector, rights activists and top diplomats.
The Presidential Secretariat hosted a meeting of all stakeholders, including Telecom Regulatory Commission (TRC) officials, who issued a directive to telecommunications companies to ban social media apps such as WhatsApp, Viber and Facebook last Wednesday (7 March) as the country reeled from violent communal clashes in the Kandy District. The move cut access to about six million users, including many hundreds of businesses, self-employed and entrepreneurs, who depend on the platforms for their business.
The Presidential Secretariat meeting, which was largely expected to announce a date for lifting the ban, nonetheless ended inconclusively with no decision being taken. Participants said the blanket ban would remain till the Government formulated a proposal to address concerns that the platforms were extensively used to spread hate speech and incite violence.
"Discussion was held about what action can be taken to relax the situation. There will be a change soon, but not within the next 48 hours," President's Secretary and TRC Chairman Austin Fernando told the Daily FT.
He also said that although concerns were raised with the Regional Head of social media giant Facebook, the organisation had failed to adequately address the situation and deal with the concerns raised by the Sri Lankan Government. One key concern is that Facebook is often unable to identify virulent posts, videos, and memes as they do not have the capacity to understand Sinhala and swiftly flag or remove offensive posts.
"We accept there are a few technical issues and the Sri Lanka Telecom and the TRC is working on addressing those," he said, but failed to give a definitive time frame on when the ban would be lifted.
One voice for lifting the ban came from within the Government ranks itself. National Policies and Economic Affairs State Minister Dr. Harsha de Silva, who told the Daily FT that during discussions he had called on the Presidential Secretary Austin Fernando to lift the ban as its continuance would have economic and social implications.
Dr. de Silva also called on the Government to deal with illegal usage of social media platforms separately. He also characteristically took to Twitter to express his support for lifting restrictions.
"Pres @MaithripalaS agreed with me and appointed 3-member PCoI on recent racial violence. The 72-hour social media ban passed. Best to unblock now," he tweeted, adding: "Had long discussion with Secretary to President also Chairman TRC. Explained at length of negative impact on economy. Hope he can convince President to unblock."
Industry body, Federation of Information Technology Industry Sri Lanka (FITIS), has also called on the Government to speedily remove restrictions pointing out that the economy would face repercussions from a prolonged ban.
"The IT industry is a vital component of Sri Lanka's economy. This ban has badly affected the tourism industry, small businesses and others. We extend the fullest cooperation of the industry to resolve this issue as soon as possible," said FITIS Chairman Dr. Kithsiri Manchanayake. FITIS has also reached out to the Facebook office in India and talked to their policy planning head to coordinate a country-to-country agreement, similar to what is already in place for Bangladesh and Singapore, Dr. Manchanayake said.
"We hope to compile a report on possible steps the Government can take to restrict hate speech, but allow the platforms to function, and expect to hand it over to the Presidential Secretariat in the next day or two," he added.
As Facebook is restricted, many people turned to Twitter to express their frustration on the ongoing ban and engaged with the Government on how it could better tackle the situation.
Joining in the voices to lift the ban was Australian High Commissioner Bryce Hutchesson's succinct post read: "Time (overdue) to lift Sri Lanka's blanket blocking of key social media platforms- blunt instrument."
U.S. Ambassador Atul Keshap tweeted, "Social media is an imperfect, evolving, and fluid platform that uses new technology to connect and reflect human societies as a whole, including the good and bad. Hate-filled people who exploit new ways to fan the flames of intolerance and violence are the real main culprits."
Members of the public also used #socialmediablock to express their views, including speculation as to how President Maithripala Sirisena's Facebook page had continued to be updated despite the restrictions since last Wednesday (7 March), including a post of him meeting officials and religious leaders in Kandy, a Women's Day message, and photos of the swearing-in of new Law and Order Minister Ranjith Madduma Bandara last week.
Many social media users had also pointed out that the Government ban had limited impact on the spread of communally charged posts. Popular liberal users suggested the Government use posts by people on the ground to improve accountability as well as spread positive messages of inter-communal assistance to improve harmony, using the reconstruction of the torched Muslim shop in Anamaduwa as an example.
"Completely illegal and illogical. It makes no sense. It is like prescribing Panadol for three days to treat cancer. It does not address the underlying issue. It looks as if the Government is trying to avoid criticism on how they are managing the country rather than a genuine concern to prevent the spread of hate speech. They could have used a different mechanism to monitor and report on social media activities. It has to be done in a way that ensures that the rights of the people are least affected. Social media is not illegal, therefore legal users cannot be restricted because of illegal users," said Attorney-at-law Thishya Weregoda, who specialises in Intellectual Property and Technology.
"Social media ban is a deadly blow against common people's involvement in political affairs. The Government seems to be using this opportunity to curb this public sphere par excellence to drive away the people from using the democratic space," said Executive Committee Member of the Federation of University Teachers' Association (FUTA) Dr. Nirmal Ranjith Dewasiri.
(Source: Daily FT – By Uditha Jayasinghe and Chathuri Dissanayake)