Vote chief rejects Sri Lanka rigging charges
Posted by Editor on February 3, 2010 - 12:40 pm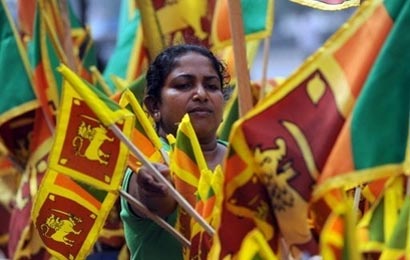 COLOMBO (AFP) – Sri Lanka's election commissioner on Wednesday rejected allegations that last week's presidential vote was rigged by incumbent Mahinda Rajapakse but raised questions over unfair campaigning.
Dayananda Dissanayake said that he stood by the results, which gave Rajapakse 58 percent of the ballot, trouncing opposition-backed former general Sarath Fonseka, who got 40 percent.
"I am not satisfied with what has happened in the campaign period," Dissanayake told reporters. "But I stand by the voting process and the results."
Dissanayake said he had no control over the misuse of state property and government-owned media during campaigning, and he expressed fears that similar issues would occur at upcoming parliamentary elections.
"It is up to concerned individuals, the political parties and the candidates to go to court to redress this situation," he said. "I have done everything in my power to control the abuses, but I can't do more."
Fonseka has vowed to challenge the result in court after alleging sophisticated computer fraud.
Rajapakse called the election four years into his six-year term in a bid to capitalise on popular support for the defeat of Tamil Tiger rebels in May.
A team of poll experts from the Commonwealth Secretariat said voting had been "well-administered" but highlighted what it called a "compromised" pre-election environment.
K.D. Knight, chairman of the Commonwealth observer mission, concluded the results broadly reflected the will of the people despite some violations.
Latest Headlines in Sri Lanka