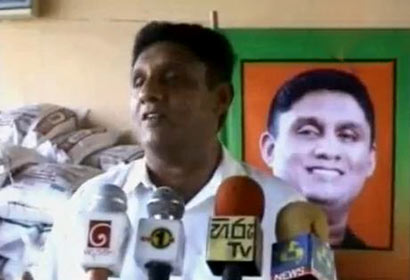 Deputy Leader of the United National Party, Sajith Premadasa says that one cannot rest at a time when the people are in distress.
Sajith Premadasa distributed rice to families affected by the floods in Sooriyawelena, Tissamaharama on Wednesday.
'We do not look at race, religion, caste or colour. The entire population was affected. This is the holiday season when everyone is relaxing. But we cannot forget the people who have been affected by floods and who are starving during the holidays. We can't enjoy luxuries while they are suffering. That is why today we are distributing rice worth 3.5 million rupees to 7000 families affected by the floods,' stated Sajith Premadasa.
Courtesy: News First