We will support MR if they reduce powers of PCs : Patali
Posted by Editor on January 2, 2015 - 9:49 am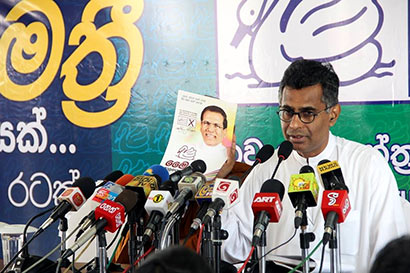 The Jathika Hela Urumaya (JHU) General Secretary Patali Champika Ranawaka yesterday said that his party would consider supporting the incumbent president if he brings amendments to the 13th Amendment to reduce powers of the Provincial Councils before the presidential elections.
We asked him to remove the power which a provincial council has to merge with another council and to increase the power of the governor but he did not do it and we ask him to do so now if he could," Mr. Ranawaka said.
However Ranawaka said that he was convinced that the present regime would not do it. He recalled that the present regime always had connections with the LTTE leadership and was reluctant to start up military operations to crush them, adding that it had also failed to take over the wealth of LTTE strongman Kumaran Pathmanathan, as promised.
(Daily Mirror)
Latest Headlines in Sri Lanka