We will turn Sri Lanka into a high income country: PM
Posted by Editor on May 2, 2016 - 6:55 am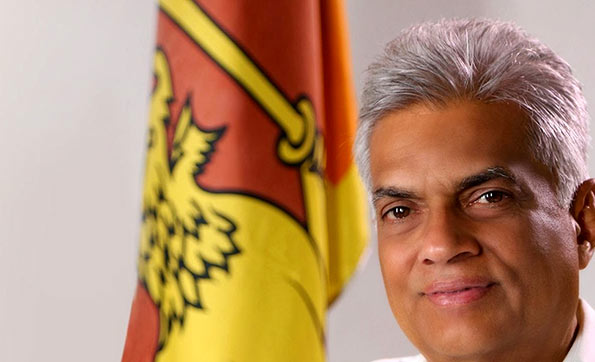 Prime Minister Ranil Wickremesinghe said that the government would create an independent fund to manage all profits made by state owned enterprises, "we will work towards getting these profits back to the people. We will not privatize any state enterprise", he said.
The UNP Leader who addressed the May Day rally at Campbell Park also said the government was working towards a fairer pay model for all workers by 2020.
"Our main goal is to deliver on our promise of 1 million jobs, we will not move away from that. We will turn this country into a high income one, decrease debt and double the per capita income by 2020", said the Prime Minister to a crowd of almost 100,000 supporters.
He added that the government would exempt all essential items from the proposed VAT increase while collecting revenue to pay a debt of Rs 1000 billion.
Wickremesinghe who outlined the achievements of the government since taking over power last year said, "We have built roads without commissions, turned the Port City project from a casino to a business hub, started the Megapolis project, started projects to industrialize the Western and Waymba Provinces and make Kandy a much bigger city. The UNP does not talk, it acts".
Keeping with the UNP May Day rally theme of 'sacrifice', the Prime Minister explained that the UNP formed the Constitutional Council in Parliament, a national government and got into agreements with various other parties in order to speed up the development process.
"The UNP is a party which accommodates all but it is no place for cardboard Dutugamunus. We are not a racial party", said Wickremesinghe and questioned the opposition's political priorities,
"The opposition is trying to build an anti-UNP front but I ask them, what is more important? Defeating the UNP or building a country together?".
(Source: Daily News)
Latest Headlines in Sri Lanka