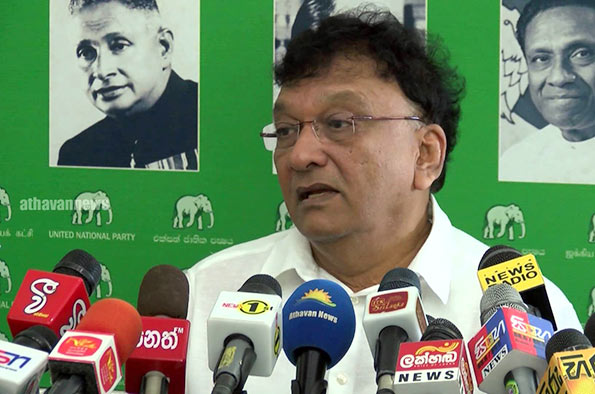 A large number of youth had voted against Mahinda Rajapaksa at the last presidential Election and more would do so at the August 17 general election, the UNP said on Sunday.
Plantation Industries Minister Lakshman Kiriella, addressing a UNP-led UNFGG election campaign meeting at Poojapitiya in Kandy, said that Mahinda Rajapaksa was trying to woo the youth by making bogus promises, but they were now politically mature and would not fall for his tricks once again.
"Mahinda's Prime Ministerial ambitions will be dealt a crippling blow by the youth who were duped by him twice over. Hundreds of thousands of youth lodged their protest at the last presidential election. This time around the anti-Mahinda youth vote would increase further," he noted, adding that the last government that had increased the marriage registration fee to Rs. 5,000.
Kiriella said that it was the same Rajapaksa who was now going round the country pledging to give Rs. 200,000 each to married couples. But, the youth, he observed were now wiser after having seen how leading figures in the last government plundered state resources and the crumbs as well, leaving them nothing to build their lives on.
Under a UNP-led UNFGG administration the youth were assured of a better future, Koriella emphasised. "During the seven months that we have been in power, Sri Lanka has regained its place among the community of nations due to the re-introduction of good governance and the rule of law. Many foreigners have pledged to invest in our country after the parliamentary polls because they know that we would romp home with a convincing majority."
The Minister said that with the funds that would flow in after August 17, ample job opportunities would be created so that the youth who were the nations most precious asset would remain in their motherland and contribute to its development.
(The Island)