FCID investigations continuing – PM
Posted by Editor on July 28, 2015 - 7:35 am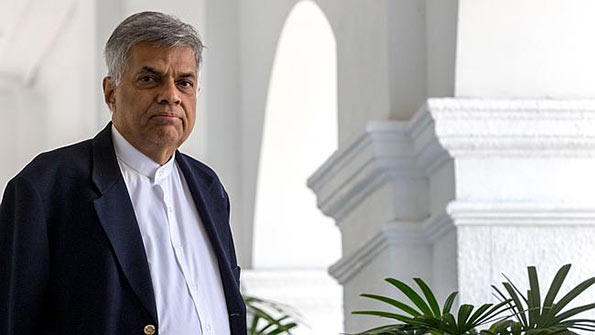 Prime Minister Ranil Wickremesinghe said that investigations into financial crimes by the special police unit, Financial Crimes Investigations Division (FCID) is continuing and the FCID was currently carrying out extensive probes on about 20 high profile cases.
The Prime Minister said the authorities will start filing legal action against those accused of financial fraud and corruption in cases where the FCID has already completed investigations, after the polls in September .
In an interview with the "Daily News" on Sunday, Wickremesinghe said there was a lull in taking action against politicians accused of wrongdoings during the election period as it has been stated that no such action could be taken until the polls are over.
He said said that under a United National Front for Good Governance (UNFGG) government, legal and other measures to fight fraud and corruption will be further strengthened.
The Prime Minister said that a UNFGG government will re-establish the FCID through a statute in Parliament to further strengthen the legal power of the FCID and especially to give it more muscle to investigate large scale financial frauds.
Meanwhile, commenting on issues related to the media, the Prime Minister urged journalists who faced harassment and intimidation during the rule of the previous regime to come forward and reveal the facts.
He suggested that an open discussion on such issues should be initiated in order to take effective measures to prevent such occurrences in future.
Prime Minister Wickremesinghe said that after ushering good governance and re-establishing democracy after the January 8 polls, journalists in Sri Lanka could "feel free to report" whatever they want without the fear of being abducted or harassed.
He said a UNFGG government will introduce the Right to Information Act as a priority measure in the next Parliament.
"Our aim is to ensure a very independent state media"
He said that whatever the issues confronted by the media are not confined to the state media alone.
The Prime Minister said the state and private media had been subjugated by the rulers of the past through threats and intimidation.
"While some remained silent, some others chose to be biased towards the rulers at the time,"he added. The Prime Minister said that under a UNFGG government, attempts will be made to ensure maximum media freedom.
(Daily News)
Latest Headlines in Sri Lanka