A lorry transporting 1116 military camouflage uniforms taken into custody
Posted by Editor on May 8, 2019 - 3:40 pm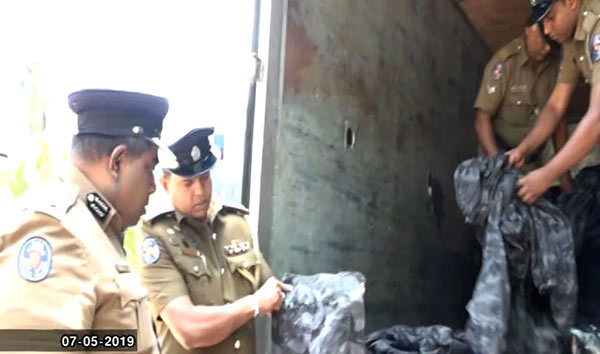 Two individuals were arrested with 1116 military uniforms (camouflage) by the Seeduwa Police Division during a search operation conducted in the area yesterday (07).
The camouflages resembling Air-Force uniforms were discovered when a lorry in Raddolugama was inspected.
Initial investigations have revealed that this lorry was plying from Walapane to Seeduwa.
The driver of the lorry and another individual was taken into custody by the Police.
The police stated that the uniforms were being transported without a valid license.
Additionally, 28 swords, a knife and 3 air rifles have been handed over to the Seeduwa Police Division by the residents of the area.
Latest Headlines in Sri Lanka