140 fishermen in Sri Lankan prisons to be repatriated on Monday
Posted by Editor on March 17, 2014 - 7:53 am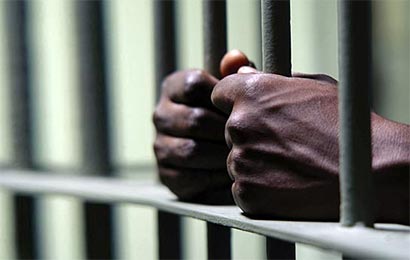 The Indian Coast Guard (ICG) will repatriate on Monday 140 of the 172 Tamil Nadu fishermen held in Sri Lankan prisons for about two months and released a couple of days ago, clearing the decks for the second round of talks between representatives of Indian and Sri Lankan fishermen on March 24 in Colombo.
The ICG vessels — Rajkamal, Rajtharang and Sarang — would repatriate the fishermen with their 32 boats at the International Maritime Boundary Line (IMBL) around 10 a.m. on being handed over by the Sri Lankan Navy, sources in the Mandapam station of the ICG here said.
ICG Vessel Rajkamal, which was stationed at the IMBL for the purpose of monitoring the visit of pilgrims to Katchatheevu, would bring 24 fishermen with five boats to Rameswaram, while ICG vessels Rajtharang and Sarang would take 116 fishermen with 27 boats to Karaikal, the sources said.
Fishermen to be taken to Karaikal port included 51 from Rameswaram (9 boats), 36 from Mandapam (9 boats), 19 from Pudukottai (6 boats), four from Nagapattinam (one boat) and six from Thanjavur (2 vallams), Fisheries department sources said.
The remaining 32 fishermen with eight boats are likely to be repatriated in a couple of days, U. Arulanandham, president of the Alliance for the Release of Innocent Fishermen (ARIF), said. The 24 fishermen being brought to Rameswaram were presently kept in Talaimannar and 116 fishermen in Jaffna, he added.
The Sri Lankan Navy had arrested the 172 fishermen on January 30, after the representatives of Tamil Nadu fishermen and their Sri Lankan counterparts held the first round of talks in Chennai on January 27 to find a solution to the dispute over fishing in the Palk Bay
After the fishermen resolved to hold the second round of talks in Colombo, the Sri Lankan Navy had resorted to arresting the fishermen and continued the arrest till the first week of this month.
As Chief Minister Jayalalithaa demanded the release of all 177 fishermen, including five fishermen, who have been languishing in a Sri Lankan jail for more than two years on a "fabricated case" before the second round of talks, the talks slated for March 13 could not be held.
The fishermen would meet on March 24 for the talks, though the Sri Lankan government had declined to release the five fishermen and their boats. (The Hindu)
Latest Headlines in Sri Lanka