1996 World Cup winning team's staff was not 'well treated' – Whatmore
Posted by Editor on April 11, 2014 - 6:56 am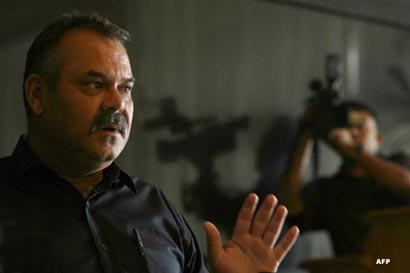 On a red-carpet reception day when the two Sri Lankan players, Kumar Sangakkara and Mahela Jayawardene hit out at Sri Lanka Cricket (SLC) board over retirement issues, the former coach has come out openly for not receiving the "better treatment" when the team first ever won the 50-over World Cup in 1996.
Dav Whatmore has worn many hats as coach in Sri Lanka, India, Bangladesh and Pakistan. Keenly following the grand-reception from his Melbourne home, Whatmore, speaking exclusively over telephone, said,  "The team rightly deserved it".
Sri Lankan team's World Cup (1996) winning coach, however, remembers the days when the support-staff members were not "well treated" by the board. "This I am not saying in a complain-tone, neither we are beggars, but the fact is that there was no prize money for the members of the support-staff. Me as a coach and Alex Konouri, the team physio were only entertained at dinner", he said.
"Interestingly, the members of the winning team were gifted cars. With the intervention of ministers, the players were exempted to pay duty on those expensive cars, the cost of which then was 100,000 USD for each car. Few of them were even given lands. We are, however, not feeling bad as it is now a history", he further added.
Kontouri, now Australian team's senior physio, however can take consolation that Sri Lankan Cricket board has newly built training room named after him.
Sad and happy
Whatmore was "pleasantly surprised" with the Sri Lankan team victory in the recently concluded ICC World Twenty20. He was also "disappointed" with Team India's defeat.
Incidentally, Whatmore was born in Sri Lanka (Ceylon then) 60 years ago. Having played seven Tests and one ODI for Australia, where he migrated during his childhood years, he returned to Sri Lanka as it's coach. Apart from being coach for the national teams in Bangladesh and Pakistan thereafter, he has also served as National Cricket Academy (NCA) coach and with KKR team in IPL in India.
"I have mixed feelings for both the teams. It was wonderful to see Sri Lankan victory and (i) was also sad when Team India lost only the final at the end after performing so well in all other matches", he said over telephone from Melbourne yesterday. – Deccan Chronicle 
Latest Headlines in Sri Lanka