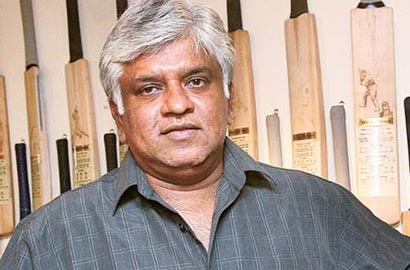 It triggered quite a furore in Sri Lankan cricket but the country's first World Cup-winning captain Arjuna Ranatunga has backed Mahela Jayawrdene and Kumar Sangakkara's decision to call it quits from Twenty20 Internationals, saying the duo's timing was correct.
The Jayawardene and Sangakkara were criticised by Sri Lanka Cricket for not taking the body in confidence before announcing their retirement at the end of the ICC World Twenty20, which Sri Lanka won by beating India in the final.
In response, the two players, at a press conference held immediately after their return on Tuesday, blamed the SLC Secretary (Nishantha Ranatunga) and CEO (Ashley de Silva) for demoralizing them ahead of the tournament in Bangladesh.
But Ranatunga felt the retirement was timed to perfection. "The cricketers are the ones who know better than anyone, when the right time is to go. In the past we've seen that T20 is a young man's game. I'm sure they've made the correct decision," Ranatunga told 'Inside Sports' magazine. Speaking about the team's World T20 triumph, Ranatunga lauded the collective effort of the side.
"If you look at the tournament, a lot of contributions were made by new players – young players. We should talk about Mahela, and Kumar Sangakkara, as well as Lasith Malinga, who bowled very well, but I feel that every player made a special contribution – not just a minor one. "Normally there are heroes in these tournaments, but what I saw was that young players and seniors were all contributing together. That's a great sign for the future of Sri Lanka cricket, when these young players are performing at that level," he explained.
"There are players who hadn't shone out, like (Nuwan) Kulasekara, Sachithra Senanayake, Kusal Perera and Rangana Herath. Sachithra bowled well throughout the tournament and Kulasekara delivered in difficult moments," he added.
Ranatunga said all the players raised their game as and when the situation demanded. "Rangana hadn't played throughout the tournament, but from the moment he came, he was taking wickets and keeping the runs down. Kusal took the pressure off Sangakkara, Dilshan and Mahela, and put it on his own shoulders. He played the same role as Sanath Jayasuriya used to play. Sometimes it seemed like he played bad shots, but that's his style," he said.
"The other thing you have to say is that our fielding was extremely good – better than the other teams." (PTI)