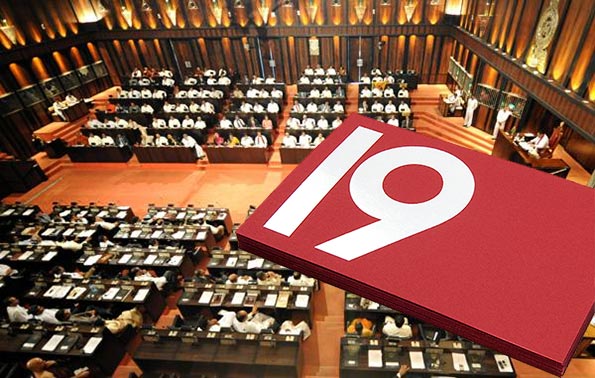 The 19th Amendment to the Constitution was passed with a vast majority in Parliament, a short while ago on Tuesday (28), with the government gaining 211 votes in favor of the amendment while 01 voted against it, 01 member abstained from voting. 10 members were absent.
Earlier today the second reading of the proposed amendment passed with a special majority.
215 members voted in favor of the second reading while one member voted against it.
Thereafter the committee stage discussion of the 19th amendment began.
Following lengthy discussions between government and opposition MPs voting for the third reading of the 19th Amendment began at around 10.45 PM.