All contributed for 19A – PM
Posted by Editor on April 29, 2015 - 7:36 am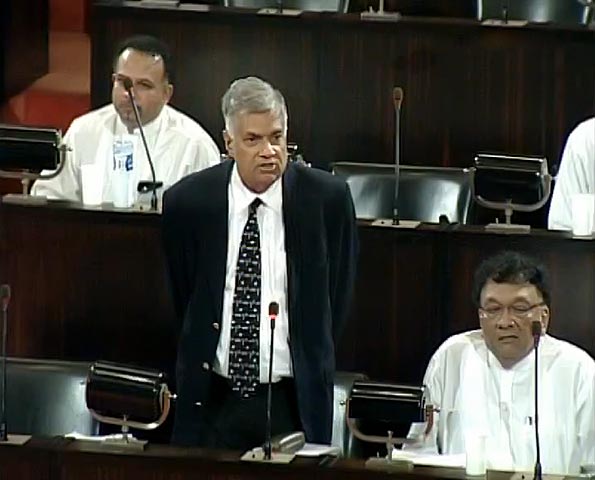 Prime Minister Ranil Wickremesinghe stated that all in the parliament contributed to the historic 19th Amendment that made the executive president responsible to the Parliament through the Cabinet following the passage of the Amendment.
The Prime Minister said all cannot be satisfied 100 percent with the amendments.
He added that first, all have to thank President Maithripala Sirisena for taking a move to reduce the powers of the executive presidency.
He also thank the Opposition Leader, UPFA, EPDP, TNA and DNA for the support they extended to pass the Bill.
He also thanked the Speaker, the Secretary General and his staff, Legal Draftsman's Department, Prime Minister's Secretary and Jayampathy Wickramaratne for the support they extended to draft and pass the Bill.
(Daily News)
Latest Headlines in Sri Lanka