41 dead, over 36,000 infected by dengue in Sri Lanka
Posted by Editor on August 25, 2018 - 6:31 am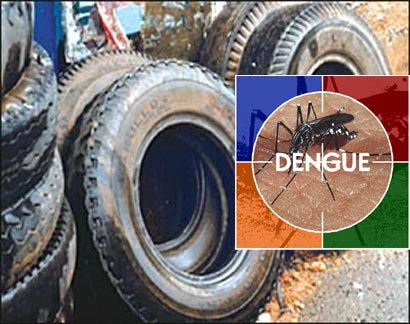 Sri Lanka's Epidemiology Unit on Friday said 41 people had died and over 36,000 patients infected by dengue across Sri Lanka till August this year.
So far in August, 1,075 patients have been diagnosed with dengue across the island while 6,221 patients were reported last month.
According to epidemiologists, the highest number of dengue cases this year totaling 6,937 had been reported from capital Colombo while the second highest number of 4,156 was reported from the eastern district of Batticaloa.
The third highest number of 3,619 was reported from Gampaha, in the outskirts of Colombo.
The National Dengue Control Unit last month warned there was an increase in the number of dengue patients this year due to the active southwest monsoon rains.
As a result, the National Dengue Control Unit said it had launched special programs to eradicate dengue breeding grounds in several districts, including the north and east, which were identified as the most vulnerable districts.
People are urged to seek immediate medical attention if they suffered from high fever, uncontrolled vomiting, abdominal pain, dizziness and reduced urinary.
Over 300 people were killed and more than 136,000 infected by the dengue epidemic last year in one of the country's worst-ever outbreaks of the disease in recent years.
(Xinhua)
Latest Headlines in Sri Lanka