600,000 people hit by worst drought in a decade
Posted by Editor on January 18, 2017 - 10:18 am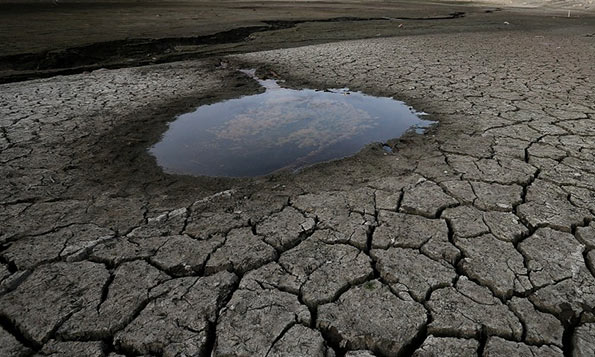 At least 600,000 people in Sri Lanka have been hit by the worst drought since 2006 in nearly 13 of the 25 districts, disaster management officials said.
"They are hit by shortages of drinking water and damage to crop," Pradeep Kodippily, spokesman for the disaster management centre, said.
Most irrigation tanks in the island have run dry, the Irrigation Department said. According to the Water authorities, restrictions have to be placed on the drinking water supplies.
The hydro powered electricity capability has also been affected. The government has requested that all air conditioners be set at 26 degrees in view of the electricity supply being affected by the drought.
The Meteorological Department said a temporary reprieve to the dry weather may happen from January 20 with some showers expected to fall.
Lankan President Maithripala Sirisenas office said that UN agencies – Food and Agriculture Organisation (FAO) and World Food Programme (WFP) – called on him yesterday to assure international assistance to extend drought relief.
(PTI)
Latest Headlines in Sri Lanka