'A Decision will be taken in the country's interest' – President
Posted by Editor on February 22, 2017 - 9:52 am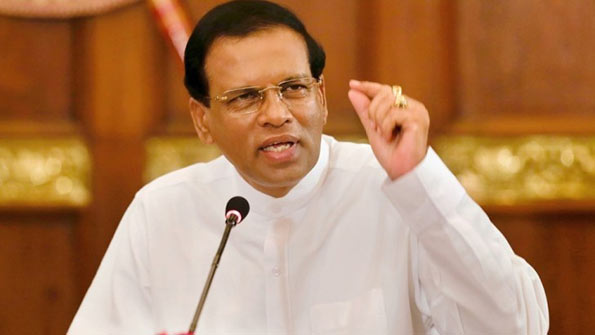 President Maithripala Sirisena said he would take a decision on private universities in the country including the Malabe SAITM private medical college, taking into consideration the best interests and the productivity of the country. He made these remarks during a meeting with the SAITM Parents' Association and Dr. Neville Fernando, regarding the prevailing issues on private universities in the country highlighting the Malabe SAITM, at the President's Official Residence, yesterday.
Dr. Nevil Fernando and the members of the SAITM Parents' Association expressed their views on this issue and the student representatives also conveyed their ideas and proposals during the meeting.
The President further stated that he will take the ideas presented by all parties to solve this issue into careful consideration. He added that he would pay special attention to the concerns expressed by the Sri Lankan student community.
"I have already discussed this matter with the Government Medical Officers' Association and the Government Dental Surgeons' Association. I also will discuss with the University Grant Commission and the Medical Council," the President said.
(Source: Daily News)
Latest Headlines in Sri Lanka