ADB asks Sri Lanka to reduce size of budget
Posted by Editor on May 29, 2010 - 2:09 am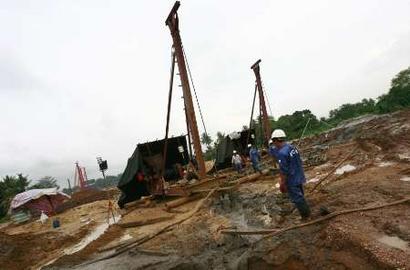 COLOMBO (AFP) – The Asian Development Bank on Friday asked Sri Lanka to prune the size of its budget to sustain economic stability as the island emerges from decades of ethnic conflict.
The Manila-based bank's President Haruhiko Kuroda said Sri Lanka's top priority now is to rebuild infrastructure in the island's war-ravaged north and east; and ensure economic stability reaches everyone in the country.
"For that, macro-economic stability, particularly a sustainable budget deficit, is crucial for sustained economic growth," Kuroda told reporters in Colombo at the end of his three-day visit to the island.
Sri Lanka's fiscal deficit shot up to 9.7 percent of gross domestic product in 2009, above a seven percent target set by the International Monetary Fund when they released a 2.6 billion dollar bailout package last July.
"Fiscal deficit close to 10 percent of GDP is too large and must be reduced over the medium term," Kuroda said urging the government to widen its tax net and increase government revenue.
ADB forecasts Sri Lanka's economy to expand strongly by 6.0 percent this year from 3.5 percent last year, but Kuroda warned the Indian Ocean Island needed to trim its expenses.
"You may be able to increase growth in the short run by increasing spending and reducing taxes. But in the medium to long run if there is no prudent and sound fiscal policy, you cannot have sustained growth," he said.
ADB Sri Lanka country director Richard Vokes said about 450 million to 500 million dollars has been earmarked to disburse in the tropical island between end 2009 and 2010.
Kuroda said about 50 percent of the project loans will be disbursed in the island's war-ravaged north and east for reconstruction work and livelihood support.
Latest Headlines in Sri Lanka