AIADMK, DMK should have joined MPs' team: CPI
Posted by Editor on April 17, 2012 - 11:55 am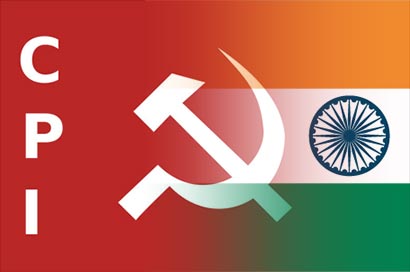 Onlanka News – By Walter Jayawardhana
The Communist Party of India(Marxist) said instead of keeping away all shouldld ensure that the Parliamentary delegation to Sri Lanka succeeds in its mission of finding a political solution to the ethnic problem in Sri Lanka.
CPI (M) State secretary G. Ramakrishnan said on Monday that instead of keeping away from the delegation, the DMK, an ally of the Congress-led UPA at the Centre, and the AIADMK should have been part of it.
"Representatives of the CPI and the Viduthalai Chiruthaikal Katchi too should have been included in the team,"he added.
Mr. Ramakrishnan said that though the war between the Sri Lankan Army and the LTTE was over three years ago, no proper solution had been found to the ethnic issue. "Leaders of the Tamil National Alliance (TNA) have held parleys with the government 11 times in the last three years. But nothing concrete has emerged."
Recalling the TNA's demand for a political solution to the Sri Lankan Tamil issue, merger of North and Eastern provinces and complete autonomy for these areas, and immediate implementation of the report of the Lessons Learnt and Reconciliation Commission (LLRC), Mr. Ramakrishnan said that his party had also adopted a resolution supporting these demands at its recent conference at Kozhikode.
He said that the report the Indian delegation was expected to submit on its return should lead to a permanent solution to the problems of the Sri Lankan Tamils.
Latest Headlines in Sri Lanka