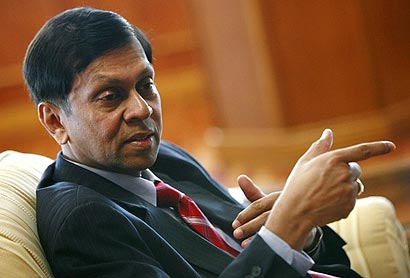 Central Bank Governor Ajith Nivard Cabraal speaking to the Daily Mirror a short while ago said he submitted his resignation from the post of Central Bank Governor.
Cabraal was chief economic advisor to Mahinda Rajapaksa during the latter's term as prime minister, contributing to his manifesto (Mahinda Chintana).In 2005, Cabraal resigned from all his private positions to work full time for the government.
"I submitted my resignation a short while ago to pave the way for the new President to appoint a person of his choice," he said.