All actions against war heroes must end – Gotabhaya
Posted by Editor on November 5, 2018 - 8:09 am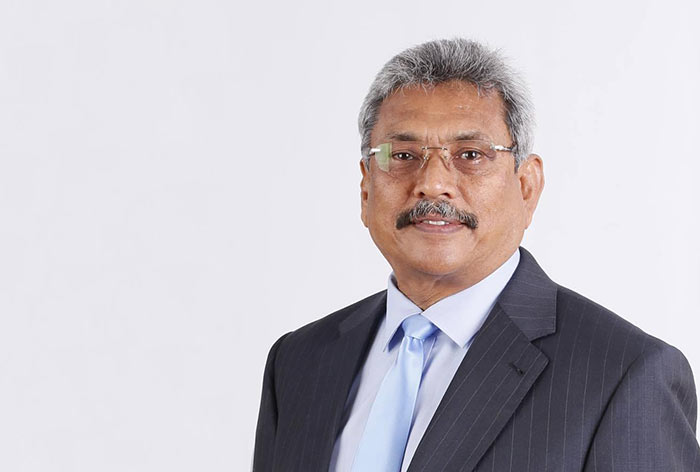 The new government has a short term of office and since the government needs to be strengthened, it has to go before the people soon, Former Defence Secretary Gotabhaya Rajapaksa said.
He was speaking to the media when he attended Siyapath Vandana, the Ranaviru Ashirvada pooja to involve blessings on the Tri Forces, police and civil security personnel who had laid down their lives during the 30-year war, at the Ruwanweli Seya, Anuradhapura, on Saturday.
Gotabhaya Rajapaksa said all steps taken against war heroes by the former government should be condemned and ended. The new government will wipe out all misdeeds taken against war heroes.
He said the TNA had been divided into two camps today. A section of Parliamentarians who love the Tamil people are expected to support Prime Minister Mahinda Rajapaksa.
The US Foreign Secretary had stated that they spent US$ 400 million to overthrow the government in 2015. This showed how MPs were bought over then. The payments were through Singaporean banks. No country had come forward like that to offer money and buy over MPs in the new government.
He said the President is vested with powers under the Constitution to prorogue Parliament or dissolve it to ensure stability in the country. Each and every President had used this power in the history of this country. A President who belonged to the UNP had once prorogued Parliament for two months.
Rajapaksa said he personally felt that to establish a strong government they should go before the people.
The Siyapath Vandana Ashirvadapooja was jointly organised by the Hela Ranaviru 'Bala Muluwa', 'Pahan Maga', Jagath Deshapremi Lankeeya Sansadaya, Ranaviru Sahayogitha Ekamuthuwa, Hari Maga and Manusha Padanama organisations.
Earlier, Gotabhaya Rajapaksa called on Ruwanweli Viharadhipathi Ven. Pallegama Hamaratana Nayaka Thera and received his blessings.
Thereafter the participants led by Gotabhaya Rajapaksa arrived at the Ruwanweli Seya in a colourful procession led by the Maha Sangha and participated in a Malpahan Gilanpasa and Atapirikara pooja.
The religious observances were held under the patronage of Atamasthanadhipati Ven. Pallegama Siriniwasa Nayaka Thera and Ven. Pallegama Hamaratana Thera. Jayanthi Viharadhipati Ven. Nugetenne Pannananda Thera, Ven. Ethalawetune Wewa Gnanaloka Thera, Maj. Gen. Kamal Gunaratne, former Northern Province G.S. Chandrasiri, former Chief Minister S.M. Ranjith Samarakoon and H.B. Semasinghe were also present on the occasion.
(Source: Daily News – By Amila Prabath Wanasinghe)
Latest Headlines in Sri Lanka