All judges, lawyers to boycott courts countrywide today; Following goon attack on JSC Secy.
Posted by Editor on October 8, 2012 - 9:15 am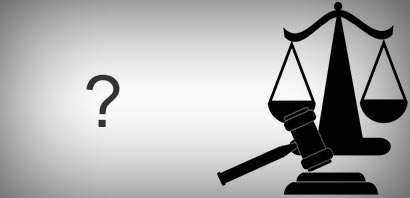 Judges and lawyers will boycott courts today in protest against yesterday's assault on Judicial Service Commission Secretary Manjula Thilakaratne, demanding that the perpetrators be brought to justice.
Five lawyers associations yesterday decided to extend the boycott to Tuesday as well and the lawyers practising in Colombo and suburbs are scheduled gather at Hulftsdorp this morning for a sit-in protest and then go in procession to the Fort Railway Station at 10.00 am, a media statement issued by the Young Lawyers' Association said.
The Bar Association of Sri Lanka, while vehemently condemning yesterday's attack on Secretary of the Judicial Service Commission, demanded that the police bring those responsible to the justice forthwith.
JSC Secretary Thilakaratne was admitted to the National Hospital, Colombo yesterday after being assaulted by four armed persons at Mount Lavinia.Thilakaratne came under attack when he went to drop his son to S. Thomas' College to participate in a sports even around 9 am. After dropping his son, Thilakaratne had stayed in his car reading Sunday newspapers when four unidentified persons armed with pistols and clubs approached his car and got him at gun point to open the door. Thereafter they attacked Mr Thilakaratne mercilessly injuring him.
Alerted by the bystanders, the Mount Lavinia police and Police Emergency units rushed to the scene but the attackers had left the place by that time. Police took action to take Thilakaratne to the national hospital.
Police recorded statements from the witnesses but identity of attackers had not yet been established yet, police said.
Director of the National Hospital Dr. Anil Jasinghe said that there were no specific injuries on the JSC Secretary requiring surgery, but he was under observation in the Merchants' ward.
Police protection had been provided to Ward No 15, where Mr Thilakaratne is being treated. Media personnel were not allowed to go in by the police.
Secretary of the BASL, Sanajaya Gamage told media at the hospital premises that they condemned the dastardly act and demanded that the government take initiatives to ensure protection for the members of the judiciary.
Vice President of the BASL Wasantha Jinadasa said the attack had caused serious injuries to the face of Mr Thilakaratne.
Courtesy: The Island
Latest Headlines in Sri Lanka