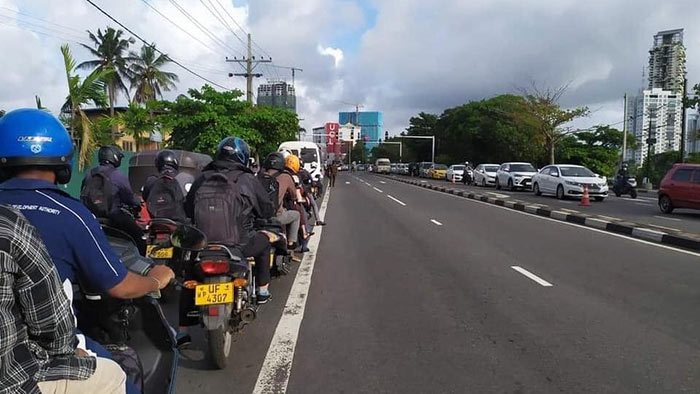 Sri Lanka Government will soon set up a Road Maintenance Fund (RMF) with initial funding of Rs. 100 million to make all main and inter-provincial roads toll-paying roads, Transport and Highways Minister, Dr. Bandula Gunawardana said.
Cabinet approval has been granted to establish the RMF in line with other countries to ensure proper road maintenance and also to slash heavy costs incurred by the government for road construction and maintenance, Minister Gunawardana stressed.
After the establishment of the RMF, road users, mainly motorists will have to pay a predetermined toll for using the road. The budgetary allocation for road construction and maintenance of rural and inter-provincial roads was Rs. 375 billion in 2022. This is in addition to the local and foreign funding for the construction of expressways.
The RMF will be established under the Road Development Authority (RDA) to maintain and refurbish existing roads and construct new roads and bridges. There are 25,000Kms of rural, inter-provincial rods and main highways under the RDA right now.
With the negative effect brought about by the economic meltdown road maintenance has been neglected. With the income generated by the RMF, Sri Lanka would be in a position to maintain a better road network in the country without any burden to the Treasury, he added.
(Source: Daily Mirror – By Sandun A Jayasekera)