All set for the Commonwealth Business Forum
Posted by Editor on October 23, 2013 - 10:36 am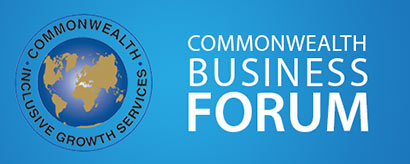 On a proposal made by President Mahinda Rajapaksa at the Commonwealth Business Forum held at Perth, Australia in 2011 it had been agreed to allow participation of representatives from non commonwealth countries as well in the Commonwealth Business Forum to be held in Sri Lanka.  Accordingly, 500 local businessmen and industrialists from Sri Lanka and a similar number of businessmen, industrialists and investors from other countries will participate in the CBF to be held in Colombo from 12th to 14th November.
It is significant that a large number of businessmen/investors from non commonwealth countries such as Argentina, Belgium, Brazil, China, Chez Republic,. France, Japan, Israel, Switzerland, Iraq, Saudi Arabia, Peru, U.S.A. and several other countries will participate in the CBF in Colombo.
The participating countries will have a good opportunity to establish their Head Offices in Colombo and make use of the Free Trade Agreements Sri Lanka has with India and Pakistan and the ensuing Free Trade Agreements with China, Russia and some other countries as they can make use these agreements to cover a population of more than 3 billion.
The Sri Lankan businessmen and industrialists will get the golden opportunity of holding one to one meetings with the visiting businessmen/investors and promote their businesses globally.  Already the projects and investment potential available in Sri Lanka have been communicated to the prospective visitors.
Sri Lanka is particularly looking forward for the CBF to enhance investments to attain the objectives of making the country a hub in the aviation, shipping, educational and energy fields, and for investments in the agricultural, infrastructure development, irrigation and some other fields.
This was stated by the Deputy Minister of External Affairs  Neomal Perera addressing a media conference held at the Centre for Media Development of the Government Information Department Tuesday afternoon.
Responding to questions from the media personnel, the Deputy Minister said that non participation of some Heads of States will only show their disregard for the Commonwealth and it will not affect the CBF in any form.  For instance he said that the Indian Prime Minister was one of the leaders who did not attend the Commonwealth Heads of Government meeting held in Australia in 2011.
The Deputy Minister said that despite Canadian Prime Minister's announcement of his non-participation, a large number of businessmen from Canada have confirmed their attendance in the CBF.  He said that this is an event for businessmen and investors to establish a global network to promote their businesses and investments globally and will not be confined to Sri Lanka. He said that through this event our businessmen and industrialists will get an opportunity to expand their business activities globally.
In response to another question the Deputy Minister said that the highest number of participants has been confirmed from the United Kingdom, China, India and Japan.  The Deputy Minister also said that the investment amounts that can be accrued by the country cannot be quantified as it is not something similar to a sales outlet but an opening for long term investments. However, Sri Lanka expects a minimum US$ 2 Billion immediate investments from the event.
He said that the journalists will also have the opportunity of interacting with international journalists and around 500 foreign journalists will participate in the event.
The Country Director of the Commonwealth Business Council Nilrusha Peiris and the officials of the Ministry of External Affairs also attended the media conference. (niz)
(Courtesy: Government News Portal)
Latest Headlines in Sri Lanka