ALOYSIUS BUYING UP MINISTERS, MEDIA – JVP
Posted by Editor on February 8, 2017 - 1:43 pm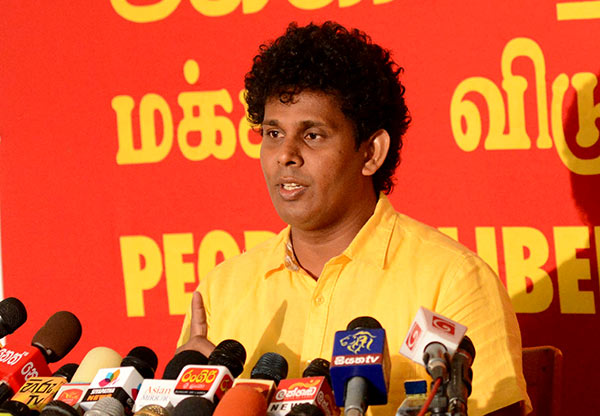 Janatha Vimukthi Peramuna (JVP) politburo member Wasantha Samarasinghe alleged yesterday that Perpetual Treasuries head Arjun Aloysius was handing out various privileges and gratifications to Ministers and certain media personnel out of the Rs 15 billion that was pilfered from the EPF Department in the CB Bond scam.
He alleged that Aloysious has provided trips to Disneyland in the US for families of certain Ministers.
Samarasinghe charged that Aloysius had also provided special star class hotel facilities for some journalists ata Nilaweli resort while conducting special workshops for them using the money earned in the CB Bond scam.
He added that there were also plans to construct a special building to house a special enterprise for the sale of alcoholic beverages in Nilaweli using funds earned in the scam.
The JVP politburo member added that President Maithripala Sirisena was acting as though he was deaf and blind because his hands have been tied by theUNP -led regime.
He asserted that justice could be expected from the Presidential Commission appointed to probe the bond scam because only acolytes of both the President and PM had been appointed to it.
(Source: Ceylon Today – By Anuradha Herath)
Latest Headlines in Sri Lanka